17 Mar

DC Premiere of CinemAbility

At Word Wizards we are all about accessibility.  Our 508 compliant transcripts meet federal standards for multimedia on Federal websites that are accessible to the deaf and hard of hearing, as well as to the blind and low vision individuals.  That is why we want to shout out about the screening of the video CinemAbility which asks if the media has a hand in transforming the social inclusion of the disabled and the powerful impact that it can have on society. Some of the heavy weights in the documentary include Jamie Foxx, Garry Marshall, Ben Affleck, Helen Hunt, William H. Macy, Gary Sinise and many others. The film will be premiering in Washington DC on Wednesday, March 19th at 7 pm at Regal Cinemas Gallery Place 14, get tickets here.
A Triple Threat: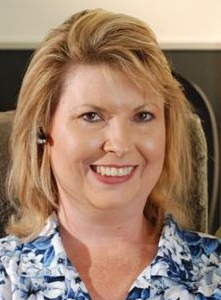 Just as impressive as impressive as the roster of talent appearing in the film is the directing force behind it. Jenni Gold is well known and respected editor, screenwriter and producer who has 17 production credits to her name and is behind the development/production entity Gold Pictures, Inc. Additionally she is a Director member of the Directors Guild of America which is more impressive when you discover she has Muscular Dystrophy and has used a wheelchair since the age of seven. Besides directing Jenni is co-writing and currently developing a romantic comedy titled "Mr. December", a family film called "Lucky" and suspense thriller "Adrenaline." She initially explored her passion for filmmaking at University of Central Florida where she graduated with two BA degrees, one in Motion Picture Production and the other in Radio and Television Broadcasting.
The Power of Film: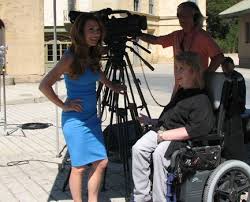 CinemAbility, which had been playing in select cities, has gotten glowing reviews from places such as the Los Angeles Times and Cinema Sentries. Narrated by screen legend Jane Seymour, the documentary takes a thorough look at just how the disabled have been depicted on television and movie screens. Its primary goal is to help dispel age old and often incorrect notions that many able bodied people still have about the disabled and user in a new level of respect. The film's in depth investigation goes behind the lens of Hollywood to talk to studio executives, well known celebrities, film historians and filmmakers. Some of the important questions asked include Do disability portrayals in the media impact society?  Or do the media simply reflect the public's ever changing attitudes. Jenni Gold's powerful film looks at the answers to these questions and highlights how having an enlightened understanding of disability can have a powerful impact on all.