10 Mar

New Website – 2020 Launch
A Whole New Look
After almost 10 years without a major update, we are announcing the launch of our new website. A fresh look for 2020, bringing a modern and simplified web experience for our users. We are also revamping this blog, The Scribe's Press. In the coming months we will begin to publish more articles, updates, tips, and informative media related to our industry.
A Nod To Our History
When Word Wizards published our previous website in 2012, it reflected a company with a flare for being different. Our web design services at that time led to the development of a team that was uniquely positioned to create unique websites with professional and engaging messaging. We remember our old homepage seen below as a testament to a classic design marked forever with our own individual touch.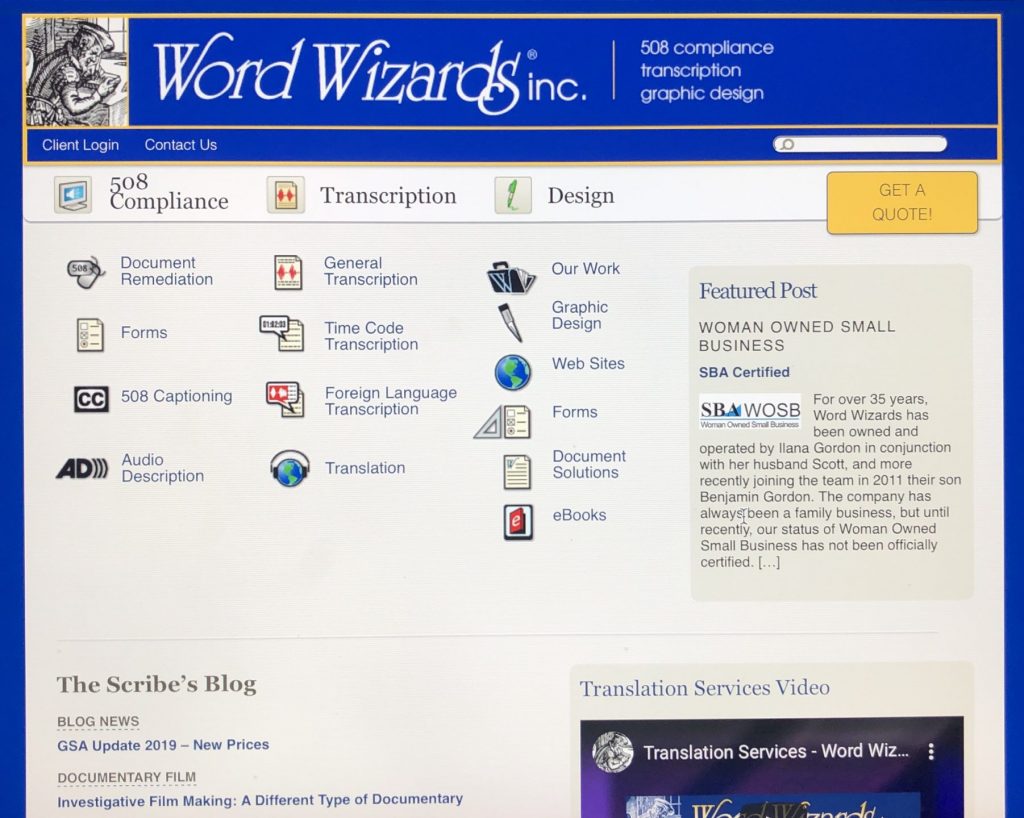 Looking To The Future
Our company has grown in many directions since we last updated our digital storefront. To reflect modern design while painting our classic brand, we have undergone a dramatic update to our look. We hope this new website provides a better experience for our clients, and readers. The intention, to make digital content accessible, and to optimize media workflows.