21 Jan

Discovery HQ – Leaving Silver Spring

The DMV (DC, MD, and VA) Film and Video community was surprised by the recent announcement that Discovery Communications will move their headquarters to New York in 2019. The fate of the One Discovery Place building remains an unknown, as local businesses and developers brace for impact. Discovery transitioned from Bethesda to Silver Spring several years ago, a move which Word Wizards followed shortly thereafter. It always benefited our company to be close in proximity to Discovery HQ, and we can't help feeling a bit sad to see them leave.

Forward Momentum
Regarding life in downtown Silver Spring, there will be a major impact on the local businesses because of the departure. Word Wizards will be tracking the progress throughout the move, and posting updates and new information on our blog.  As a member of the Greater Silver Spring Chamber of Commerce (GSSCC) we have inquired as to what the plans for the space and the area may be going forward.  Here is what the chamber can tell us so far about the move.

 GSSCC – Discovery's Decision a Loss AND an Opportunity
The GSSCC is currently keeping their discussions with MD Governor Hogan's office close to the vest.  However, he didn't get to be the second most popular governor in the country by sitting on his hands. (According to businessinsider.com)  Look for developments from the Governor and the Chamber of Commerce that will keep the Silver Spring expansion moving forward.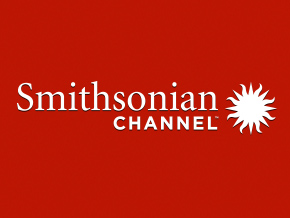 Industry Fallout
Many people will lose their jobs and or have to relocate because of the Discovery Mexit (a term I just coined). However, the local video and film industry is still strong in the DMV.  There are still major documentary and educational media players in the area. DC production is strong at the Smithsonian Channel (in partnership with Showtime) and National Geographic (in partnership with Fox.)  For a fascinating review of the relationship between the 130-year-old National Geo. Society and Fox, see this excellent article from 2015 in "The Guardian".
Progress and Opportunity
Despite the loss of this major player, the DMV video and film industry is robust and continues to serve the needs of private and public sector entities large and small. Production opportunities continue to exist at large metro area corporations such as Marriott and Lockheed Martin in MD, as well as CACI and SAIC in VA. Each of these companies employs hundreds of local contractors like ourselves, keeping the economy moving and expanding with the nation's continued recovery. With a wealth of research, PR, marketing, consulting, and lobbying companies in the region, there is always local demand for media professionals. Competition for jobs won't be easy though, and media teams are soon to be inundated with resumes from top talent leaving Discovery.
Media Moves The Nation
The DMV production community is and always has been supported by the Federal Government, US Military, and countless intermediaries with government relationships. In our current political climate, the need for video production has never been in higher demand, and the firms supporting these agencies and subsidiaries continue to thrive. It was in a similar climate that our small business was founded over 25 years ago. We hope that many new small businesses will open as top talent leave Discovery and set out to make their own futures. Word Wizards will be here to support them all, and we will continue our coverage of this transitional period for our community. Stay Tuned!
P.S. Amazon listed Silver Spring as one of their top 20 cities for HQ2. With the entire One Discovery Place building now up for grabs, maybe they could call Silver Spring home one day. I have made an offer to show Jeff Bezos around town via Twitter, he has since not responded.