07 Aug

Documentary Filmmaking as the Ultimate Cultural Ambassador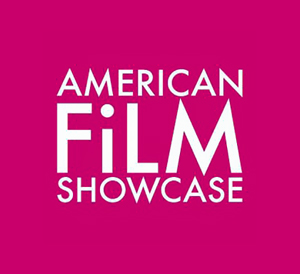 Documentaries are a great way to be introduced to new ideas and learn about important issues, but they can also serve as a bridge to other countries and communities across the world. They excel at allowing the viewer to travel to another place without having to leave their couch or seat. No one understood this better than the United States Information Agency (USIA). The USIA was created in 1953 to confront anti-U.S. Propaganda and present us in a more positive light to other countries. Some of their work included sponsoring tours of artists and producing documentaries, with the likes of Edward R. Murrow and George Stevens Jr. The USIA was folded in the U.S. Department of State in 1999 and cultural diplomacy activities now fall under the Bureau Of Educational and Cultural Affairs.
The American Film Showcase
One of the most important programs that the Bureau oversees is the American Film Showcase, now in its second year of existence. I recently read an interesting article, written by Thomas White, about the showcase in Documentary magazine. While the Bureau funds the program via grants, it's actually administered by The University of Southern California School of Cinematic Arts.  Last year 21 different countries were visited by delegates that consisted of a filmmaker and "expert" who has a background in teaching in developing countries. These teams work with local American embassies, for seven to ten days, to screen relevant films and host workshops in various areas of production including writing, transcription, independent financing and distribution. Some of the topics touched upon by the screened films include adoption, freedom of the press, immigration and civil rights. While major cities are included in these tours, more rural areas with smaller towns and villages are also visited.
Building Diplomatic Bridges
The aim of the showcase is to utilize the power of documentary to foster a sense of understanding and create a dialogue between different cultures. This is particularly evident when you look at the content of the films that are shown. Filmmaker Steve James traveled to Mexico with his film The Interrupters ,which focuses on average Chicagoans trying to thwart violent crimes, and screened it to reformed gang members. Director and Producer Jim Whitaker took his 9/11 documentary Rebirth, which examines the process of grief over a seven year span, to where the tsunami had hit Japan a year and a half after it happened. As program administrator Rachel Gandin Mark explains, "It was extremely powerful to see people who were in the grieving process only a year and a half after the disaster to, in turn, see people who had obviously gone through a different kind of trauma [over a seven year period]. But in many ways the degree of national loss and personal loss was an amazing point of connection."         
The Right Selection and a Global Reaction
For its first year, the roster included a total of 23 feature-length and short documentaries alongside nine fiction features and animated shorts. In its junior year, the showcase is increasing its numbers slightly with 30 docs and six narratives and and animated shorts. Mark Jonathan Harris, the head of the selection team, pointed out that these films aren't picked because they are thought to be the best films in the U.S., but rather because they target certain themes and represent the diversity of American values. Some of these themes are youth empowerment, women's rights, and diversity in civil society. Additionally, the program is seen as a way to reach out to future leaders and future video production professionals, who will hopefully see these films and be inspired. Word Wizards, Inc. applauds these programs because they can make a difference in people's lives, both young and old, and can act as a universal language between different countries. This is just a small piece of the story, go on over to the article to read the rest.