13 Sep

Funding Your Film Into The Marketplace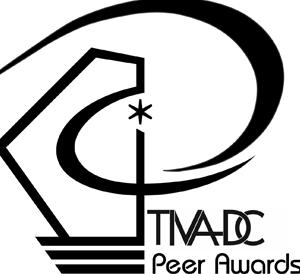 I recently ran across an interesting little article, written by Kathy A. McDonald, which was all about prepping your documentary for the market place and some basic tips to follow. Each year the Sundance Institute Documentary Film Program and Fund holds a number of labs or discussions, one of which is the Sundance Institute Creative Documentary Lab. This past summer they held a week's worth of discussions, bringing together seven documentary producers to talk about their respective films and other related issues.

One of the main talking points was the all too real challenge of fundraising and securing additional money to finish your project. Since transcription and talking heads footage, the meat of most documentaries, is Word Wizards, Inc. area of expertise we know how challenging it can be to get them off the ground.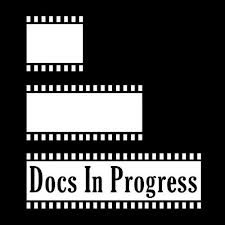 This helped inspire us to offer a cash prize to the winner of the Docs in Progress category in the 2013 Peer Awards.
Financing Tips
Some of the participants of the lab were director/producer Elizabeth "Chai" Vasarhelyi, co-directors and producers Rachel Lears and Robin Blotnick, director/producer Carola Fuentes, director/producer Hillevi Loven, producer Chris Talbott and producer Sarah Archambault. One of the first topics covered was equity financing and where to take risks when trying to build capital for your project. As producer Boni Cohen pointed out, you should always be careful about bringing in outside financiers. While the money they bring will help the project move forward towards the market, it also means you may have to deal with issues of creative control. Crowd funding is also something producers should be weary of since it can be a double edged sword. While many campaigns offer donors goodies and some swag depending on how much is given, the man power and expenses needed to make good on these offers is something to be mindful of. A good bit of advice is to study what has worked previously with other projects that were similar to yours and see how they did crowd funding.
You're Subject
Another important aspect of your film that you always need to be aware of is exactly how to deal with the subject at the heart of the film. If you have an especially vulnerable subject, you need to make sure that they are prepped for what they might encounter at a screening or Q&A. Additionally all producers needs to make sure that the subject is aware that the film is not an economic lifeline and that they don't have those types of expectations. If you think your subject could be the source of any controversy, make sure you have a tight grip on any social media and be cautious before the world premiere. Many films and projects have been damaged before their release because someone close to the production sent information out via twitter and Facebook that was then picked up.
Selling and the Importance of Festivals
When you do finally have something to sell, make sure that you, your agent, distribution partners and publicist are all on the same page working as one cohesive unit. As Josh Braun, co-president of Submarine Entertainment, stressed "You have to dream and think big and understand limitations at the same time." While producers may have lofty expectations for their films, it often falls to the sales agents to peacefully combine those expectations with the very real financial obligations. Everyone agreed that festivals still play a key role since a films successful festival run is seen as a reassuring signs to many potential buyers. While they may not all be accepted into Sundance, a series of screenings and well placed publicity can still be a major draw. To read the rest of the article in more detail, head on over to its site here.