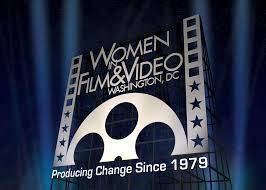 07 Apr

Local Opportunities – WIFV-DC Media Job Fair Recap

Growth is a good thing, until you look around one day and find you need more talented people to do all the extra work. Word Wizards recently attended the 2016 WIFV-DC Media Job Fair (WJF) to identify candidates for transcription, 508 compliance, and graphic design work. While online hiring and digital classifieds have become the standard way of finding professionals in today's market, job fairs still provide a unique chance to meet applicants and evaluate their potential face-to-face, before a formal interview.
Golden Opportunity
The WJF was held on Saturday afternoon of April 2, 2016 at the eclectic Pepco Edison Place Gallery. Word Wizards shared the exhibit space with boutique production firms and large post houses alike. Each company present represented the DC area's thriving media services industry, providing  world class media production and support to the private and public sector.  Lines formed at the major booths, as prospective newcomers, journeymen, and seasoned film and video professionals, cued up, hoping to make their pitch for employment. Attentive company representatives reviewed each applicant, and took stock of the best candidates.
Closing In on Talent
The goal for Word Wizards this year was to find candidates to help with our transcription, graphic design, and 508 compliance services. We quickly identified several people that fit our needs, and we are looking forward to formal interviews with the most talented applicants. The WJF provides a synergy between people looking for work, and businesses looking for trade specific qualifications. The event provided a chance to shake hands with potential applicants, and get a read on who might work out as a new team member. Sometimes you need to meet someone in person to get a read on their qualifications for a specific job, and the WJF provides a perfect chance to do just that.
Community Spirit
In addition to interacting with potential employees and contractors, business leaders present had a chance to catch up with partners and friends in the industry. Word Wizards has been operating in this area for over 20 years, and we always enjoy sharing a personal moment with old friends and partners. There is a sense of community fostered by a job fair, it feels like we are all in this together.
Forward Momentum
We saw many businesses that struggled, like we did, to navigate the economic downturn of the previous decade. Not all businesses survived the financial crisis, or the impact of globalization on media services. Looking around at the WJF however, it is clear that companies, like Word Wizards, found a way to compete in the 21st century marketplace. Together, local businesses weathered the storm created by a rapidly changing economic landscape. At the WJF, we saw first hand that the industry in the DMV area isgrowing, and we look forward to what the future holds for us and our friends in the film and video community.