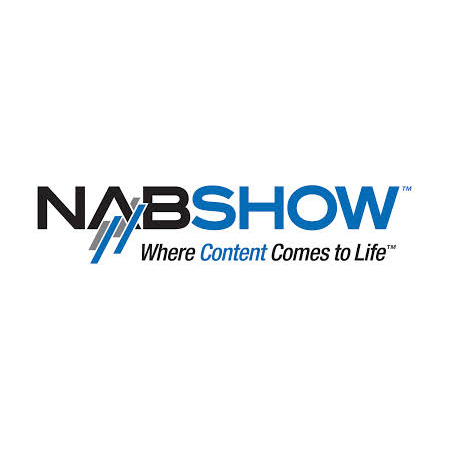 09 May

NAB Show 2014 – Trade Show Tech
Tech Nirvana

Word Wizards lives on the cutting edge of technology.  As a matter of fact, we first exhibited transcripts with time code at the National Association of Broadcasters (NAB) trade show in 1998.  Since then we have continued to innovate using the latest technology. We pioneered new methods of transcription, developed advanced audio descriptive techniques for the visually impaired, and pushed the boundaries of 508 compliance with new processes invented by Word Wizards.  Our passion extends to our love of keep up with the latest film industry technology as displayed at NAB.
TIVA-DC, just held a panel discussing all the latest, must-have, gear and software on display at NAB.  Held at the NAB HQ near DuPont Circle, the panelists included Rich Harrington, Amy DeLouise, Tim Flaherty and Chad Heupel. Rich is CEO of RHED Pixel and is an expert in motion graphic design and digital video. Amy is a director and producer with experience in brand strategy, cause marketing, and social media. Chad manages FDA's television production studio in Gaithersburg, MD. Tim is a television and radio producer through his Annapolis-based company, Communication Ventures of America, and a past president of TIVA.
Heavy Hitters

The panelists related emerging trends that they discerned and described their dream equipment.  They conveyed what they get out of NAB and how to make the most of it if you ever decide to go yourself. Moderator Colin Sandy asked the panelists what impressed them the most? Chad started off by saying the he's usually the most impressed with the smaller companies, since they tend to come up with better ideas. One thing that he was very impressed with was the various types of video walls he saw. Tim, who attended for the second time, was simply blown away by all the content on display, although he did say that he was particularly impressed by the Terra Deck video equipment he saw.
The big picture that Amy got from NAB is that people are looking for new ways to collaborate with each other, which new technology is allowing them to do in ways they have never done before. The New Media Lounge at the expo was packed with directors, not just the tech-heads who populated it in the past. These directors are trying to distribute their work on new platforms to reach the widest audience possible. Professor Harrington likes the chance to catch up with people whom he rarely sees, and loves the atmosphere.  As a program manager for the Post-Production World Conference, he was also very impressed with the show that Avid put on and how aggressive they are in trying to build a customer base.
Getting the Most Bang for Your Buck
The focus next turned to how to get the most out of the event. Amy directed the audience to her blog, Amy's Brand Buzz, which had a post all about the best spots to eat in Vegas on a tight budget. Colin said he wished he had read that blog, since his diet at NAB consisted mostly of Nathan's Hot Dogs. Tim proudly shared advice about how he only ended spending $325 on a hotel for four days at the show. NAB has a housing office that he was able to utilize to get the deep hotel discounts.  In order to get there, he used his airline miles. He directed us to go onto the NAB show site and choose from a variety of offers, register for the show, and even get some promo codes on show passes.
4K Mega-Trend and Other Tidbits
Sony FDR-AX1 4K Pro Camera
One of the big audience questions was about 4K Technology and whether the panelists think it's going to be part of the future. As usual, Rich was the technical mastermind in this area; however, all the panelists seemed to agree that it still has a ways to go. Some loved the look of the media, while others thought that it's not entirely practical. While 4K is impressive and works great with digital cinema and projection, the inability to really monetize it, especially in the corporate setting, makes it a hard sell. The public, and much of the video production industry, is just not ready for the technology at current price.  However, 4K might become a viable delivery platform in another decade or so. Some other must-have tech items that stood out to the panelists included accessories from a company called iOgrapher, including a media case that turns your iPad into a powerful cinema camera; Timecode Buddy, which lets you share and sync time code over Wi-Fi and RF; MICRODOLLY, who create lightweight and versatile camera equipment such as jibs and dollies; and finally, there was VectorMount, which lets you attach your GoPro to vehicles for sizzling footage.
Looking Ahead
At the end of the evening, all of the panelists agreed, there is nothing like a trip to the NAB show in Las Vegas.  In contrast, we are looking forward to our return to the GV-Expo in December of 2014.  The Expo here in DC delivers the same hands-on experience, with all the latest must-have gear and software. The only thing lacking is the overwhelming expenses and temptations of Vegas.  That's why we at Word Wizards call the GV Expo "NAB on the Potomac."