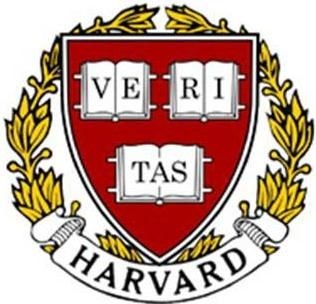 05 May

Project Spotlight – Harvard Thesis Template

Challenge
The Harvard University Extension School came to us to develop a template, built in Microsoft Word, that would render the formatting process for a typical student thesis less arcane. Originally, they were considering different specifications for each department. To standardize the process, they decided to combine requirements among departments. This was the best option because they had so many departments each with their own particular requirements. The end result is a more streamlined process, not only for the students, but for the faculty in charge of overseeing dissertations.
Solution
Graduate theses at most colleges and universities typically have strict requirements covering margin widths, spacing of various editorial elements on a page, and formatting styles. Running afoul of any of these requirements can cause major headaches for students, who are usually wholly engaged in generating content and don't want to be bothered with thesis design.
Word Wizards, Inc., designed a template that, using styles, dropdown menus within the document and a unique, Web-based help system accessed from links within the template's document comments, became the Harvard Extension School's default student thesis template.
Process
We produced 4 or 5 drafts for the faculty to test and improve upon. During that process, additional features were added to the template that they had not previously  considered. An html based help system was incorporated that is attached to the template, allowing a student to access help for standard and advanced MS formatting techniques. As the student begins to build their document, each formatting requirement has assertive text explaining how to do it in MS Word. The student not only gets instructions on how to produce their document correctly, but they also learn to understand the features that are necessary to make that happen.
Outcome
The template was very successfully received by the client. The faculty feels this will be a tremendous benefit to their students, greatly reducing the time spent fussing over thesis formatting requirements, and allowing them to focus on creating the best possible dissertation content. We were able to satisfy the needs of our client, and exceed their original expectations for the project. By working closely with their team, and leveraging our 25+ years of experience providing desktop publishing and graphic design support, Word Wizards was able to produce a deliverable worthy of an Ivy League client.