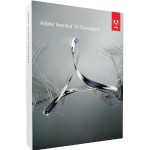 03 Feb

Section 508 Compliance – Expert Advice

This post is the start of a new series concerning Section 508 compliance remediation. Our expert 508 compliance team has encountered several workflow errors while using Acrobat for 508 remediation.  These errors cause some serious headaches for both users and clients. As such, we felt it would be useful to cover some of these issues here, along with advice on how to overcome them.
Experience with Section 508 Compliance
Being compliant with Section 508 does not necessarily mean that the document is completely accessible. Our team has been working to achieve both compliance and accessibility for over five years. We boast 100% USA citizen employment for guaranteed quality, and do not outsource our labor. The issues that we will be discussing in further posts are ones that have come up while working, and which we have been able to resolve.
PDF Experts
The Word Wizards team has been working with Acrobat for our Section 508 compliance since version 8. When an issue with Acrobat arises, we have worked directly with Adobe in order to solve it. As such, we've developed a reputation for being able to resolve some of the most difficult problems with PDF documents. If you come across a problem of your own that we haven't covered, let us know in the comments! We will be more than happy to answer your questions.