09 Oct

Social Media and Sangria Panel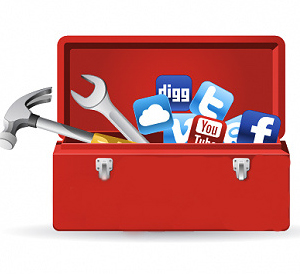 Last week I had the pleasure of attending a very enjoyable panel, presented by Women in Film and Video and hosted by Interface Media Group, that was all about taking the plunge into social media and how to fully utilize it. Here at Word Wizards Inc., we know that getting the word out about your film can be just as daunting as making it, hence the need for great events like this one. The 3 presenters were Regina Meeks, Rana Koll-Mandel and Karen Whitehead who all brought very different perspectives. Regina is a communications and social media professional with several years experience who has also worked in website editing with control management systems. Rana is the founder of We R 1 Communications, which specializes in PR and public affairs for film festivals filmmakers and authors. Karen is a filmmaker and producer who has been busy making the independent documentary her aim is true, a film about Jill Dellaccio, a largely unknown but important photographer of the 1960's music scene.
What's the big deal about social media?
One of the first questions answered was why people should care about social media in the first place, and why it matters so much as a communications and marketing medium. Just looking at some quick numbers shows how many people are on it and why you're missing out by not. On Facebook alone there are 1.15 billion registered users, roughly 1/10 of the planet. Twitter has 500 million registered users, LinkedIn has 238 million and Goggle+ is high on the list with 343 million users. Furthermore social media should be thought of as an important marketing toolbox. As Rana pointed out, there should always be a line in your budget made specifically for social media and marketing.
As for those who are intimidated by the seemingly complex nature of working in the medium, Regina has a great little story for that. There once were two different groups who were asked to make clay pots. One group took lots of time draw up possible designs, create illustrations and even make measurements while the other simply started making the pots. At the end of the exercise, the first group had one or two perfect looking pots while the other group had a variety pots with some better than others. The morale of this little tale is the second group overall had better and more varied results because they dived right in and put forth the effort right away, which is the approach you should take with social media.
How Social Media can be a filmmakers best friend.
Karen Whitehead had some great advice for filmmakers and is a great example of someone using social media effectively. She went from working in the BBC, where she never dealt with social media, to becoming a social media powerhouse while making her film her aim is true. Her first piece of advice was about investing time into social media, saying the earlier you can get into it the better. Karen also recommended Pinterest, a site that's great for filmmakers initially dealing with social media.  She has a process called the five stages that have helped her build up the social media for her film: Having a simple site, branding, bargaining, unique partnerships and finally make a plan.
1. Making a simple site is where you build the online home for your film or project. The personal publishing site that Karen used is Cargo Collective.
2. Branding and making sure that all your social media accounts are using the same title and are in sync with each other content wise.
3. Bargaining, one of the most important stages and is all about realizing that it takes time to build a following and that you really need more than likes to reach people, you want to try and initiate a conversation. You may even have to beg or grumble to get people to notice your work, but it can make a big difference. A prime example would be getting a popular blogger to write about your work and then sending it out to their many followers.
4. The fourth step is all about building those strategic partnerships that can really pay off. Karen created a partnership with a famous camera company called Hasselblad who wanted to work with her since the film is about an unknown music photographer and helped her get 10,000 hits.
5. The final step, making a plan is all about taking all the resources you have gathered, all the partnerships you have created and laying them out in the best possible way to generate visibility for your project.
Tools of the Trade and Getting Started
So now that you've learned why you should be on social media and just how helpful it can be to a filmmaker, you're all ready to jump in. But how do you get started? Start off with one site and use that for a while until you get comfortable with using it. At the same time, check out what your competitors are doing on their social media sites so you can try to stay ahead of the competition. Also, never be afraid to switch to another social media channel if the one you're using doesn't seem to suit your personality. One of the big things that was stressed in the panel was using the type of social media that best suits you. You also want to look at the type of audiences you're trying to reach. Instagram is good for the teen audience, business folk are more heavily found on LinkedIn and Twitter, Facebook is good for a general audience and a large female audience can be found on Pinterest although it is good for directing traffic to blogs as well. The timing of your postings is another aspect to keep in mind since afternoon hours and the weekend are best times to tweet and Facebook postings are most shared during the weekend.
If you're a filmmaker these channels take on a slightly different meaning, as they are used to help your project or films grow. WordPress is a good site that can be used as the base for your main website, while Facebook should be looked at as your fan base. A good YouTube channel extends how you engage with them and gives you a place share your work. Using Twitter to live tweet during screenings and press events is a great way to get coverage out, while Pinterest is a good tool for filmmakers since it's such a visually oriented site and the perfect place to share images. Tumblr is a great way to reach across to different networks and is a favorite site of bloggers. A great asset for anyone on social media is Tweriod, a site that analyzes your Twitter account and its followers, then will tell you the best time to tweet for the most impact. The panelists also agreed that you should take a little bit of time each day to read up on social media and stay current since it changes so rapidly. Some sites that are good to follow are Hubspot, Social Media Examiner, and finally Mashable which is a personal favorite of mine.