02 Jul

Willoughby's New Web Look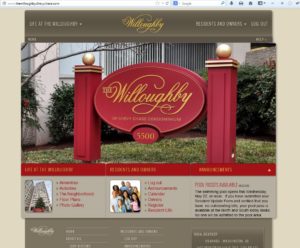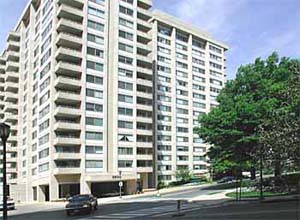 While many people think of Word Wizards, Inc. as just a transcription and post-production company, we also have a very accomplished graphic design and website wing that's responsible for some very impressive work around the web. Our latest project had us working with the The Willoughby of Chevy Chase Condominium and designing a brand new totally re-designed website for them. The Willoughby is a large luxury condominium apartment complex near the Friendship Heights Metro. The attractive and sophisticated new website design shares information about the building with the public, such as a list of amenities, services, local neighborhood information, floor plans of apartments, and an extensive photo gallery.
Aimed at Residents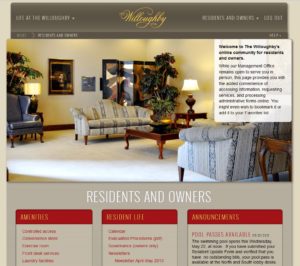 The most important goal of the site makeover was to facilitate The Willoughby residents' requests for building services and their interactions with building management. Residents can login to an exclusive residents-only section of the site. Here they can fill out forms for various needs, including creating a work order request for building services, updating their resident records, registering a vehicle, and even renting The Willoughby Party Room for a special occasion. Other exclusive special features include The Willoughby calendar, building announcements, important documents with emergency procedures and bylaws, and a monthly newsletter.
The new Willoughby website works in conjunction with a building database management system by All-PC Applications LLC . The joint efforts of Word Wizards, Inc. and All-PC Applications created an easy transition for Willoughby management between the new online data collection and the existing database management system.
Other Word Wizard's Web Work
This lastest project joins a list of other web work we've done over the past decade. Some other projects include website design and work for organizations such as the Hollywood Ballroom Dance Center in Silver Spring,  International Green Energy, and Air Stream Air Conditioning Corp. Our team at Word Wizards Inc. starts each perspective web job by talking with the client to find out exactly what they want from their website and ensure everyone is on the same page. We then create a customized website for the client, one that will set that company or organization apart from the pack to make them truly stand out. Since our team has over 30 years of experience in the design realm, they are comfortable working with a wide range of budgets and industries.